Diwali, known as "the festival of lights", is celebrated every year during autumn in the northern hemisphere. It is an official holiday in many countries around the world - celebrated by around 15 % of the Earth's population!! This holiday spiritually signifies the victory of light over darkness, good over evil, knowledge over ignorance, and hope over despair.
As a symbol for this victory, millions of lights in many forms cover homes, neighborhoods, and city streets. The preparation and festivities can last up to five days and celebrates everything bright and beautiful. Families spend time together eating special foods and reveling in what is good in life. For many, Diwali is also a time for renewal. Some of the annual traditions include cleaning, and renovating homes as well as buying new clothes to signify hope and putting your best foot forward in the year to come.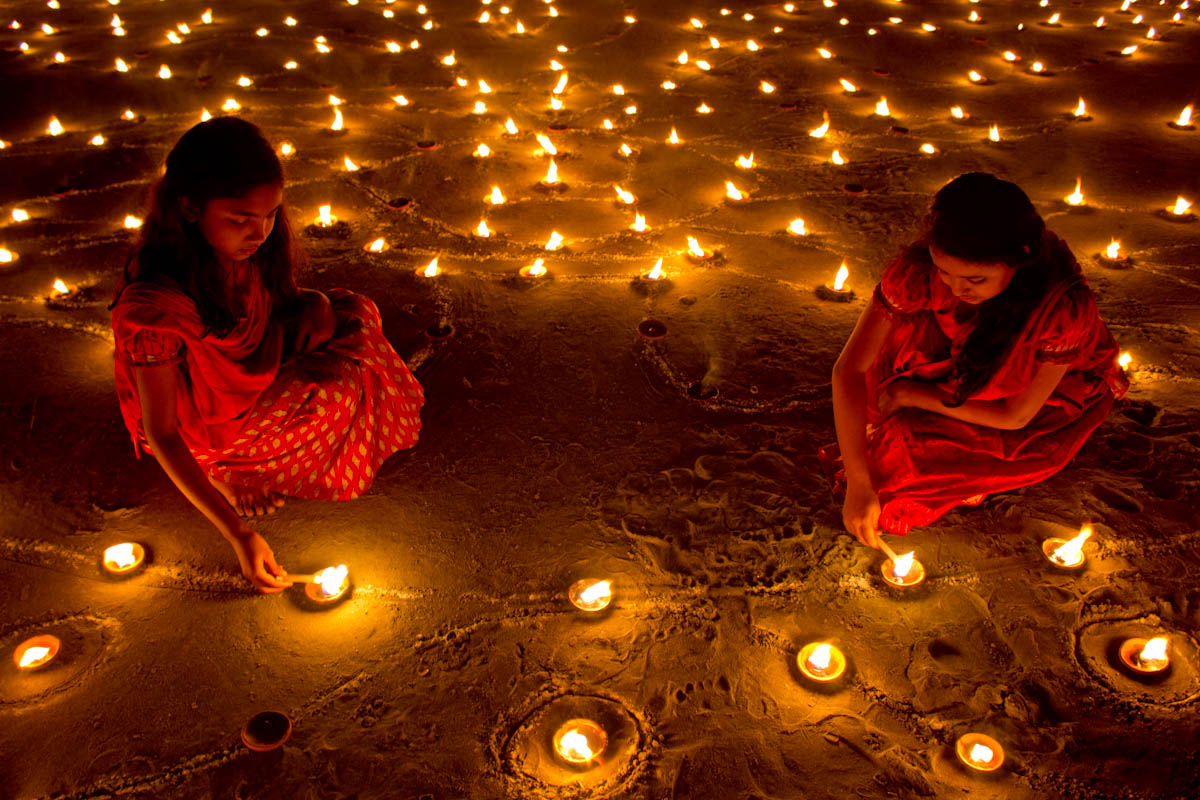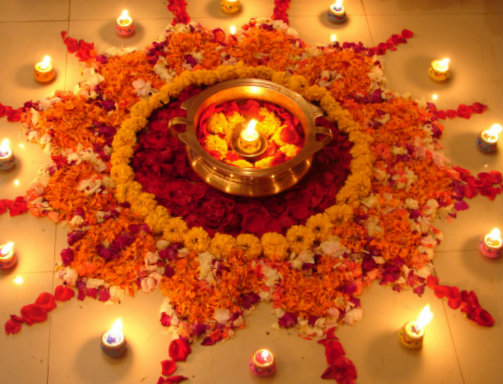 At the OJAC, our Diwali celebrations have already begun. On Tuesday, this month's After School Drop-In featured a children's book about the traditional Diwali decoration called Rangoli by Anuradha Ananth. Students went home with their very own sand rangoli ornament.
Over 2,000 students, in surrounding area schools K-12, will be receiving a visit from one of our Art-to-Go Instructors this month as we teach about the Festival of Lights and guide them in creating their own decorations for Diwali. Home School families won't miss out either when they come to Home School Family Friday on the fourth Friday of this month.
Last but not least, the OJAC will be hosting our own Diwali Family Festival on Saturday, October 21st. YOU are invited! All ages are welcome so bring the whole crew!
Experience traditional foods, games with prizes, music, artwork, and much more!